Fruitvale Junior High School Home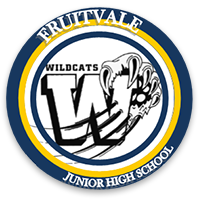 We are looking forward to having your student/s at Fruitvale Junior High this year. In the true Fruitvale spirit of "Excellence in Education", FJH staff spent the summer preparing for a fantastic school year. There are many excellent academic and extracurricular activities planned to provide your child with a positive and memorable junior high experience. Please see the Back to School Letter for more info.
In 2021 FJH was the only school in Kern County to be honored out of 100 middle/high schools across California. We are so thankful for our staff, students, and community for all the hard work.
Fruitvale Junior High recognized as a "Schools to Watch" for their high performance and academic excellence